Lower Keys Diving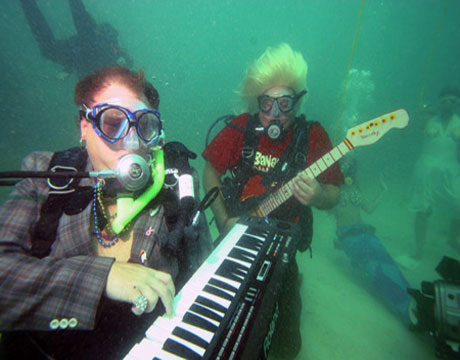 Beaches & Parks,   Boating,   Diving,   Ecological,   Jet Skis,   Kayaks,   Snorkeling
Big Pine Fishing , Diving and Boating
Every year, hundreds of thousands of people come to play and fish the pristine waters that surround Big Pine. These same waters may be the best family attraction that your going to find anywhere! Be sure that you take some time out of your next Big Pine Keys vacation and enjoy the great water sports that are offered here. There are so many marinas that rent jet skis, (great for teens) powerboats, and fishing boat charters that make it easy for families looking to experience an adventure out on the water. There are discount coupons for many attractions as well. You can either go out with a guide, or be your own captain and investigate the many islands, mangroves and sandbars that are found all around Big Pine. Kayaking is also a very popular watersports activity for families with children in Big Pine.
Big Pine is the perfect vacation destination for travelers or famlilies with children who enjoy boating, scuba diving, snorkeling, eco-tours and many other outdoor adventures on the water.
Please explore the many listings on ConchTV for additional information.