Key West Cheap Hotels. Key West Hotels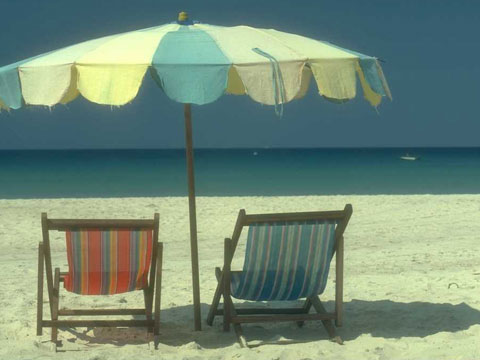 Bed & Breakfast, Camping, Gay & Lesbian, Guest Houses, Historic Inns, Hotels & Motels, Pet Friendly, Resorts & Spas, Vacation Rentals, Waterfront
Looking for Cheap Key West Hotels?
Key West boasts the highest cost of living in the State of Florida, but it won't break your budget to visit.
With over 35 Resorts and Hotels, 104 Bed & Breakfasts and Inns, 15 Specialty Lodgings and 505 Vacation Rentals, Key West has a wide variety of Accommodations to choose from. There are no Key West camp grounds or trailer parks.
So how do you find the cheapest place to stay?
First, it's important to understand the layout of America's Southernmost, drive to tropical island.
The Island of Key West is divided into two distinct parts. Old Town (referred to as Downtown) and New Town. Each area has its own advantages to the vacation visitor.
Staying in Old Town provides the advantage of walking accessibility to most Key West restaurants, attractions and bars. If you're flying into the Key West International airport, you can take a taxi to your hotel and there's no need for a car rental. There are plenty of inexpensive bike and scooter rentals as well as comfortable electric cars to choose from. There are also numerous pedicabs that will be happy to take you and a guest around town.
Old Town Key West features the more elegant Hotels as well as many privately owned Bed and Breakfasts, Inns, and Guest Houses. Those looking for a true Key West experience will find that these Accommodations have easier access to the Old Town region and provide the intimate feeling of being right in the center of Key West.
The architecture of Old Town Key West is historically reflected in these older structures. But don't let their quaint exteriors fool you. Most, if not all, have meticulously renovated interiors complete with internet connections, spas and all the other amenities you'd expect to find in a five star luxury hotel. It does come however with a price and may exceed those budget travelers pocketbooks.
If you decide to stay out in New Town then you will be about 1-3 miles away from Downtown. You can either drive into town in your rental car or take one of the many Key West taxis. Most inexpensive Hotels and Motels in New Town offer shuttle service to the Old Town area.
New Town is where you'll find many popular chain operated Key West hotels. Many of these hotels feature suites with small kitchens along with large pools, on-site restaurants and banquet facilities. Another advantage of New Town is its proximity to several large super markets. Cooking-in can greatly keep your family vacation costs down but don't miss out on the many affordable ethnic and casual restaurants that Key West has to offer. From coffee cafes to waterfront dining, Key West has it all.
So how else can I save money?
The first thing to consider when planning a trip to Key West is time of year.
Off Season and High Season.
High season runs from December through April and off season runs May through November.
Generally, high season cost more than off season so you may choose to base your Key West travel plans accordingly. Keep in mind however, even in off season there are short spikes in prices based on the many annual Key West Events. Also, hurricane season runs June through October, but most hotels eliminate worry and provide a hurricane refund policy should your travel plans get disrupted by an unlikely storm.
For a short stay (under one week) the many Key West Hotels and Bed and Breakfasts are the way to go. Should you choose to stay longer, then look into the hundreds of Vacation Rentals that are available throughout the city of Key West. Often times you'll be able to enjoy a long term rental for the cost of one week at a conventional hotel! Many come with parking for your car, which can otherwise be difficult as well as full kitchens plus 2, 3 and even 4 bedrooms! These weekly rentals are often popular with couples who are getting married in Key West and have large families or wedding parties.
Many of the large Old Town Key West Hotels are located directly on the water and most rooms have a water view from their balcony. In addition to being situated in the center of things, these hotels almost always feature an on-site gourmet restaurants. Many hotels also have in-house water sports facilities that provide scuba, snorkel and para-sailing excursions plus fishing charters.
All of these hotels are located within walking distance to the world famous Duval Street which features dozens of Restaurants, Bars, Attractions and Key West Nightlife.
Some of the medium size Key West Hotels have recently undergone condo conversions which means that they now have full kitchens. A Key West Condo is a perfect choice for a budget vacation and has the convenience of being located in Old Town!
The choice is up to you.
Most times, the least expensive room will be located out in New Town and can range from under one hundred dollars a night an up.(based on double occupancy) Great for families as well as those who make the drive down the Overseas Highway to the bottom of the Florida Keys and arrive in Key West. Large pools, family oriented restaurants, ample parking are just some of the features these chain run hotels have to offer.
For middle range priced rooms are the charming Bed and Breakfasts as well as the numerous Key West Guest Houses. These historic accommodations are marketed more toward couples without children and some are targeted toward the gay and lesbian community. Generally these establishments run around two hundred dollars a night and up. Because they are privately owned the price can often be negotiated a little.
The highest in price are the many large, traditional Key West Hotels. These resort rooms generally begin at three hundred dollars and up peaking out around eight hundred dollars a night. Often times because of the resort size, it's possible to pick up last minute vacancies for half the original price, depending on season.
For the long term vacationer there is no doubt that a vacation rental is the right choice. These range from around five hundred to five thousand dollars a week depending on the amount of rooms, location and amenities available. Many vacation rentals feature a private pool. Best to consult a realtor.
So it really comes down to what you want your Key West vacation experience to be. If it's means staying right in the center of it all then Old Town is the place for you. If you're looking for a family style experience then a modern hotel or motel in New Town might be a better choice with just occasional trip into town.
If you're looking to live like a local, then pack your bags and move in to a short term rental somewhere in the city and you may never leave!
The lyrics from a song written by local Key West singer songwriter Michael McCloud says it best. "Just came down for the weekend, but that was 35 year ago."
See you in Key West, the Southernmost City in the continental United States!
Craig Grant Hollenback is Director of Photography, Vice President and co-founder of The Conch Republic Media Group in Key West, Florida. The company specializes in high definition travel video production, website design, hosting & site maintenance, digital photography and internet marketing. Informative, entertaining video episodes, provide the latest tourist information about The Florida Keys and Key West. Visitwww.conchtv.com today.