Florida Keys Fishing. FL Keys Fishing Vacations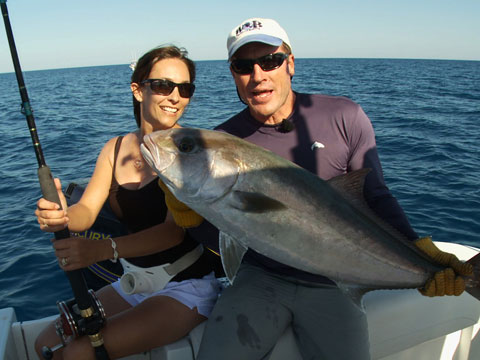 Fishing Charters,   Fishing Reports,  Flats & Backcountry,    Light Tackle,   Offshore,   Party Boats,    Services & Supplies,   Specialty,   Tournaments
Upper Florida Keys
Key Largo Fisheries (Bait-Wholesale)
MM 99.5, Oceanside, Key Largo…..(305) 451-3782
Plantation Fisheries (Bait-Wholesale)
Tavernier…..(305) 852-2561 (800) 447-2248 
Middle Florida Keys – Marathon
Keys Fisheries Market & Marina  35th St, Bayside, Marathon…..(305) 743-4353
National Fisheries Inc, 3880 Golf View Av…..(305) 743-5545
Marathon Seafood, 1250A Oceanview Ave…..(305) 743-1818
Nichols Seafood of Conch Key, MM 63…..289-0900
Ocean Seafood, 890 15th St, Ocean…..(305) 743-4843 
Lower Florida Keys
Cudjoe Key Fishing Equipment Sales (Comm Fishing-Comm Supplies), MM 22…..(305) 745-3667
Key West Shellfish Co, Summerland Key…..(305) 745-9974
Summerland Seafood, Summerland Key…..(305) 745-1322
Florida Keys Fishing Information
The Florida Keys run southwest along a single roadway called US1 also known as The Overseas Highway.
The gulf side of the Florida Keys is also called the Florida Bay and is connected to Gulf of Mexico. This is referred to as the "back country". The Atlantic side is called the Straits of Florida with Cuba being the next land mass before entering the Atlantic Ocean. Just past the Florida Keys Reef is the Gulf Stream and is a legendary area of spectacular sport fishing.
The Florida Keys run form Biscayne Bay to the Dry Tortugas which is about 180 miles. From Key Largo to Key West, US 1 is actually a 106 mile overseas roadway with 40 bridges and Mile Marker Zero, the end of the road and located in Key West.
This famous Florida Keys two lane road was originally built by Henry Flagler in the 1930's and replaced his Florida East Coast Extension railroad lines which was destroyed by a hurricane in 1935. It is also the location of the famed seven mile bridge which spans Marathon Key to Big Pine Key.
All drinking water flows into the Florida Keys within a single 36-inch diameter pipe. And all electricity travels down an overhead power line from Homestead, Florida located on the mainland.
"Keys" comes from the Spanish word cayos, meaning little islands. The word "key is also associated with tiny islands elsewhere in Florida such as Cedar Key Florida, Siesta Key Florida, Key Biscayne Florida and others. The Florida Keys are indeed little as well as fragile. Some people incorrectly refer to this Caribbean island chain as Florida Key, but really it's made up of thousands of small, individual islands. Many endangered species are located within the Florida Keys as well as an abundance of migratory birds and fabulous sport fishing.
The Florida Keys fishing is amazing from Key Largo To Key West as is the sport fishing which includes, Deep Sea fishing, Flats fishing and Backcountry Fishing and all are main stay attractions for both tourists and vacation travelers alike.
There is an abundance of fishing information available in ConchTV so sit back and take an online fishing vacation in The Florida Keys right from your computer!
ConchTV is committed to promoting fishing tourism and quality angler services to those who plan to travel to The Florida Keys and Key West by creating high definition sport fishing and travel related info videos that steam live on the internet. In entertaining short video info episodes, ConchTV fishing shows both the seasoned sport fishing tourist as well as families and children with fishing interests the newest and widest selection of fishing, tackle and gear, guides and destinations, boats, engines and electronics and lodging accommodations that The Florida Keys Key and West have to offer, always free and on demand. Whether you are looking for cheap Florida Keys Hotels or luxury island resorts and spas, ConchTV has reviews and informative videos as well as direct contact information for all. Begin your fishing travel plans search by watching the five Chamber of Commerce videos and then on to the hundreds of other informative venues. Our expert Florida Keys and Key West fishing and travel info hosts take you behind the scenes for a look into The Conch Republic fishing lifestyle and the diverse people who define it in the heart of the American Caribbean. Don't forget to log on to www.ConchTV.com every day and stay up-to-date with our most recent fishing video info segments, video info news programs and regional travel and weather information. All fishing information for video programming is thoroughly scouted to ensure that Conch Republic Fishing brings you only the finest Florida Keys and Key West fishing videos about destinations, products, services and trends. The Conch Republic Group and ConchTV cover topics about the Florida Keys and Key West by providing fishing info about accommodations, arts, attractions, boating, weddings, dining, diving, bars, entertainment, events, families and children, sport fishing, living, news, realtors, shopping, tourism, weather and water sports.  Find out where to go, what to do and see, plus get inside track info! Make new friends from The Florida Keys and Keys West. It's all free! The weather here is great all year round so "anytime" is a great time to visit.
SO LET'S GO FISHING THE FLORIDA KEYS!