Key West Arts Information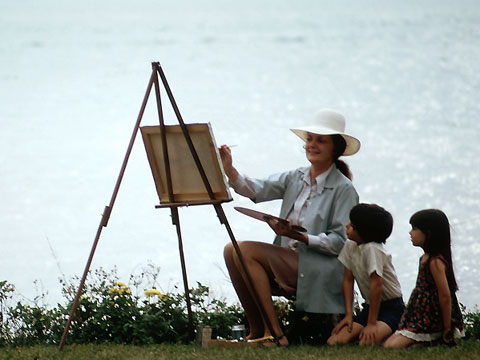 Classical Music  Dance,  Film,   Galleries,  Local Art,  Museums,  Photography,  Popular Music,  Theaters,  Workshops
Key West Arts Information
Nowhere in the Florida Key is the art world more celebrated than in Key West. Here you will find classical music, independent films, galleries, local artists, museums, popular music, theaters, art workshops, writers, musicians and even street performers all on this tiny 2 by 3 mile tropical island. In short, Key West is a treasure trove for artists and patrons of the arts.
The Key West Pops and The Key West Symphony Orchestra, both showcase at the Tennessee Williams Theater are excellent example of world class talent. And speaking of which, Impromptu Concerts, which is dedicated to promoting cultural expression hosts classical chamber music recitals at the historic Saint Paul's Church located on Key West's famous Duval Street.
Also found on Duval Street and countless galleries. Some art galleries are air conditioned and beautifully illuminated to showcase their diverse collections of art created by locals as well as world renowned artists. Other art galleries are located outdoors along the buss ling sidewalks. Tucked away along the may side streets and bougivilia line lanes live private artists who many have their studios in their homes and provide much of the art that is shown in the upscale galleries. Oftentimes, appointments can be made to have a private tour of their studios and meet the creators themselves.
The Florida Council of the Arts provides wonderfull support for the arts through out the Keys and is the leading cultural organization in the Florida Keys. This non-profit local arts agency links audiences around the world to galleries, theater, museums, festivals, dance, music and more from Key Largo to Key West.
FKCA makes grants, supports Art in Public Places, and is the main source of cultural calendar and event information.
Just as the county island chain is strung together by forty-three narrow bridges connecting one hundred and fifty miles of two-lane highways flung partway across the Gulf of Mexico, FKCA – also known as Monroe Council of the Arts – connects those who create with those who appreciate the arts.
In addition to the traditional arts community, Key West hosts many museums which are primarily historic in nature. Key west also promotess out door craft fairs, sculpture shows, art shows and many other cultural gatherings all year round.
The arts would not be complete without mentioning the numerous writers and musicans who call Key west home. One of the most notewortyhy writers was of course Ernest Hemingway. The Hemingway museum is where you can get a glimpse of the almost 60 polydactyl cats who live there.
Annually, Key west is hots to the famous songwriter's Festival that features more than 100 performers, 30 shows held during 5 days and nights.