Key Largo Restaurants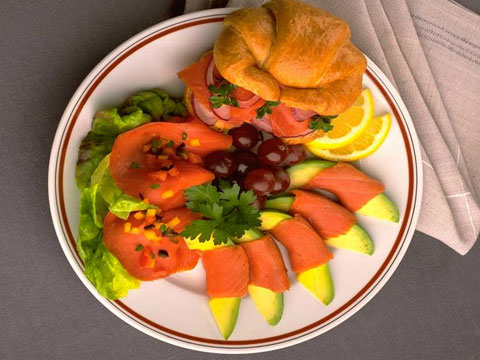 Casual,   Coffee Cafes,   Continental,   Dining Guide,   Ethnic,   Family,   Seafood,    Specialty,   Steak Houses,   Waterfront
Key Largo Dining Guide
   Key Largo refers to itself as "the diving capital of the world," and its superb restaurants reflect the preferences of folks familiar with the underwater world of the Atlantic and the Gulf. Fresh seafood is the most popular type of cuisine served at Key Largo's  wonderful dining places. From small funky restaurants to five star restaurants, almost any type of food, in any type of surroundings, can be found in Key Largo. Waterfront dining, both indoors and out, is extremely popular.
Many restaurants will cook your catch, if you are an angler yourself, or you can depend on someone else's expertise to supply the fresh fish you desire—be it yellowtail, tuna, or shellfish.
   For those whose taste does not lean toward fish of any kinds, there are plenty of other types of entrées to choose from – steaks, pastas, salads, sushi, and don't neglect the chowders. Conch (pronounced "konk") chowder is a local favorite and is served at many of Key Largo's eateries. Italian, Oriental, American and European dishes are staples at many restaurants; other specialize in one particular ethnic cuisine. The exotic tropical dishes of the Caribbean can be found at many of Key Largo's eateries.
   Many restaurants specialize in breakfast menus, featuring a wide variety of omelettes and other egg dishes as well as pastries; others are open only for lunch and dinner with a varied selection of appetizers and entrées. Whatever your choice, you're sure to find it in Key Largo.
   Be sure to watch the travel video about the Key Largo Chamber of Commerce and the many other info videos for more tourist and vacation guide information! Also, print the many discounts found on coupons associated with each video. And to make getting there easy, there are even free driving maps as well.