Florida Keys Hotels. Florida Keys Hotel Guide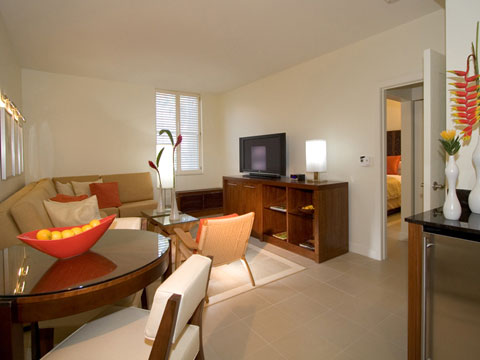 Bed & Breakfast, Camping, Gay & Lesbian, Guest Houses, Historic Inns, Hotels & Motels, Pet Friendly, Resorts & Spas,  Vacation Rentals, Waterfront
Florida Keys Hotel Guide
Once you have decided to enjoy your vacation in the Florida Keys, one of the first and most important tasks is the selection of a place to stay. There are virtually as many types of accommodations in the Florida Keys as there are types of tourists who travel here. Each section of this string of islands running from Key Largo on through Islamorada, Marathon, and Big Pine to Key West, provides a particular type of activity and attracts visitors for a certain kind of vacation. And each has the perfect lodging for you.
Some travelers come for the fishing; others like to view the scores of historical sites; some for the fabulous diving; others to simply enjoy the nightlife; some just come to "get away from it all." Many families bring their children and want family-type accommodations; some even bring their special pets and seek out a pet friendly place to stay.
Ranging from large high end luxury resorts and hotels with amenities galore to lesser expensive hotels and motels to intimate cottages to bed and breakfasts to campgrounds – the Florida Keys have them all. Click our links to the location that you prefer, then, click on Accommodations, finally click on the type of accommodations you wish to view; you're sure to discover the infor you'll need to make your stay in the Florida Keys as exciting or as relaxing as you wish.
There is a large abunadnce of travel information available in ConchTV.com so sit back and enjoy an online virtual vacation in The Florida Keys right from your computer.
ConchTV is committed to promoting quality tourism and fine services in The Florida Keys and Key West by producing high definition vacation videos that play on the internet.
Through entertaining, informative video episodes, ConchTV.com presents you with the newest and most exclusive travel and vacation destinations that The Florida Keys and Key West have to offer, always free and on demand. ConchTV's expert video travel hosts show you behind the scenes for a look into The Conch Republic lifestyle and the exciting Florida Keys and Keys West people who define it. Don't forget to log in to www.ConchTV.com every day and stay up-to-date on our latest Florida Keys and Key West video pieces and video news programs.
All Florida Keys and Key West video programming is thoroughly evaluated and produced to ensure that ConchTV brings you only the finest videos about destinations, products, services and trends.
Join us for an enjoyable and inforamtive online vacation from ConchTV.com! The Florida Keys and Key West, we're flip flop friendly!
Florida Keys Hotels. Florida Keys Hotel Guide