Conch Republic Radio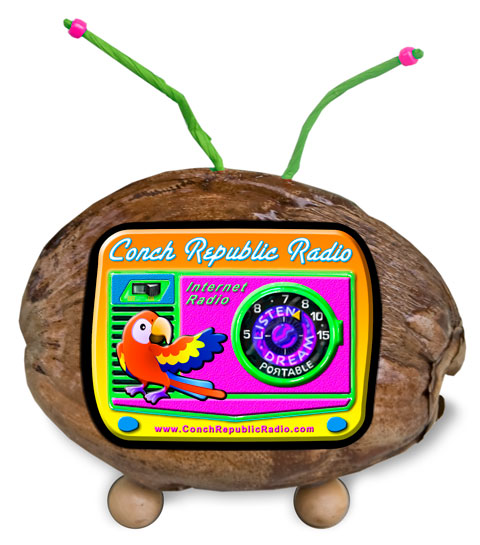 CLICK THE COCONUT TO PLAY THE RADIO!

Conch Republic Radio delivers non-stop Trop Rock music directly from our internet radio station
located Key West, Florida.
Log on daily for new musician's music releases, videos and fantastic prize giveaways!
On Conch Republic Radio, you can listen to our selected music mix, choose your own music selections
from hundred of CDs or put it on the Juke Box Shuffle mode and let the computer
mix up the selections automatically!
We are proudly licensed for interactive music play by BMI, ASCAP and SESAC.
Thanks for listening to Conch Republic Radio, the number one Trop Rock radio station on the internet!