Islamorada Dining Guide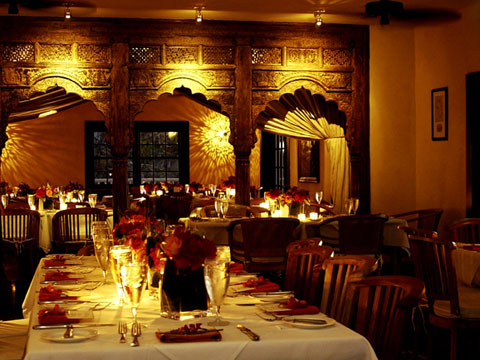 Casual,   Coffee Cafes,   Continental,   Dining Guide,   Ethnic,   Family,   Seafood,    Specialty,   Steak Houses,   Waterfront
Islamorada Restaurants
   The restaurants and dining emporiums of Islamorada exemplify the reputation of the area as "the sports fishing capital of the world." Even presidents come to Islamorada for expeditions into the waters surrounding the islands that comprise Islamorada. Nowhere else is fresh fish and seafood a more important element of the cuisine than in Islamorada. And many of Islamorada's famous eateries will cook your catch for an exceptional dining experience after your day on the water, so all you anglers take note.
   Restaurants of all types abound in Islamorada, both Oceanside and Bayside, indoor or outdoor, from small diners to luxury resort dining rooms. Have a yen for Brazilian gauchos? You'll find them here. Caribbean-style dishes are served in many of the waterfront restaurants. Wild game your preference? You can find it in Islamorada.
   Many restaurants also have tiki huts serving cocktails, specialty nachos and dips, and other spicy gastronomical delights. Some began as local hangouts, later to be discovered and patronized by visitors. The local population of the Islamorada area is known for its love of fine food.
   While seafood is the most popular entrée, traditional lamb, beef, and poultry are also featured for lunch or dinner, served in a variety of ways. And the breakfast pastries and tropical fruits are delicious! So don't be shy – experiment with unfamiliar dishes, and happy eating!