Islamorada Attractions. Islamorada FL Vacation Guide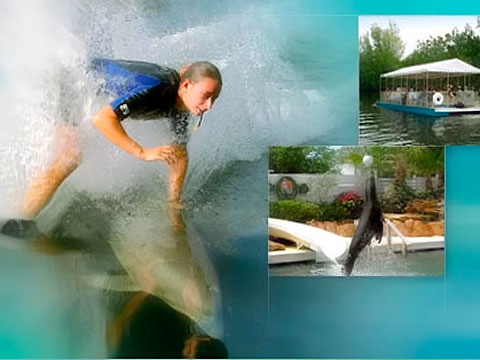 Air Sports,   Beaches & Parks,   Ecological,   Eco-Tours,   Festivals,   Fishing,   Museums,   Places of Interest,   Sightseeing Tours,   Theaters,   WaterSports
Islamorada Attractions and Thing to Do
Along with fishing, the beautiful Atlantic Ocean and tranquil Florida Bay offer thrills in diving, snorkeling, parasailing, wind-surfing, kayaking, boat racing and a variety of nature excursions such as hand-feeding giant silver tarpon at Robbie's Marina. Ever since the days of famous authors and sportsmen like Ernest Hemmingway and Zane Grey, Islamorada has attracted outdoor enthusiasts plus and every month offers a wide range of fishing tournaments, races and other outdoor experiences.
The four islands of Islamorada also offer numerous tranquil spots to enjoy under the sun's glorious rays. Have a waterfront cocktail, sunset cruise or while away the day shopping at one of the areas many unique shops or galleries. After you are relaxed, the finest dining awaits to satisfy the tastes of every member of your family.
Additionally, there's a History of Diving Museum, The Hurricane Monument, The Theater of The Sea and a World Wide Sportsman featuring, Two stories of everything you need to enjoy the great outdoors!   Outdoor Library, Reel Counter, Rod and Reel Repair, Saltwater, Freshwater and Fly Fishing Departments, Marine Department, "Pilar" the Famous Sister Ship to Hemingway's Boat, Everglades Aquarium, Water Sports Equipment, Footwear Department, Men's, Women's and Children's Apparel, Zane Grey Lounge andArt Gallery.