Islamorada Hotels. Islamorada Fl Hotel Guide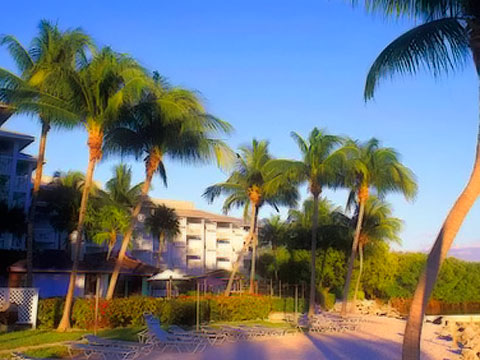 Bed & Breakfast, Camping, Gay & Lesbian, Guest Houses, Historic Inns, Hotels & Motels, Pet Friendly, Resorts & Spas, Vacation Rentals, Waterfront
Islamorada Hotel Information
Islamorada is often referred to as "The Fishing Capitol of the World." It's no surprise then that most hotels here cater to the sports fishing enthusiast and Islamorada has a wealth of accommodations to choose from. The majority of hotels are positioned toward the more well healed travel crowd who enjoy their days renting charter boats for fishing expeditions. One resort in particular is a favorite of a recent United States president who's hobby is fly fishing for bonefish such as tarpon, wahoo, barracuda and many other types of game fish. Islamorada is also home to the annual Redbone Fishing Tournament.
In addition to accommodation rentals, Islamorada hosts one of the largest charter boat fleets in the world. And don't forget the numerous kayak and jet ski rentals.
What could be better than to spend your days fishing and then have the chef cook up your catch that evening? Islamorada boasts many, many fine dining restaurants, some located right on the hotel's property. There are are dozens of bars and restaurants that offer spectacular sunset views and are just steps away from a world class resort.
Choosing a place to stay is one of the most important decisions in planning any vacation. Getting all the amenities you desire in a perfect location can be a difficult task.   Thankfully, Islamorada has the perfect solution to the hassle of selecting your appropriate accommodations. In Islamorada , you will find a variety of options that is unparalleled anywhere in the world. You have your choice of any number of Bed and Breakfasts, campsites, guesthouses, historic inns, hotels, resorts, and vacation rentals.
Whether you plan to stay for 2 nights or 2 months, Islamorada has the perfect place for you to stay. Many resorts and hotels offer waterfront properties that are superb for any boaters or beach goers. Included with your ocean views is convenient and friendly service. Hotels and guesthouse cater to all different kinds of travelers. Whether your newlyweds or bringing along the entire family, amenities and service that you would expect to find in any nation hotel chain are never far away at many Islamorada lodgings. Feel free to search through ConchTV.com's list of accommodations to find the right fit for you. Get maps to your hotel, resort, or guest house and visit their website to find out what amenities and services they offer. Reserving your room has gotten even easier with On-Line reservations. Visit any one of these lodgings website to learn more about making your reservations today. Islamorada has many upscale villa rentals that are also very popular. Several are located on their own private island and provide unsurpassed privacy.
In spite of Islamorada's reputation for being a playground for the upscale tourist there are still several hotels that cater to young couples and families. Many feature activities like para-sailing, boat rentals, snorkel trips, in addition to charter boat fishing.
There are more art galleries in Islamorada than any other key in the Florida Keys other than Key West.
In Islamorada, you're either on the water, in the water or near the water.