Key West Shopping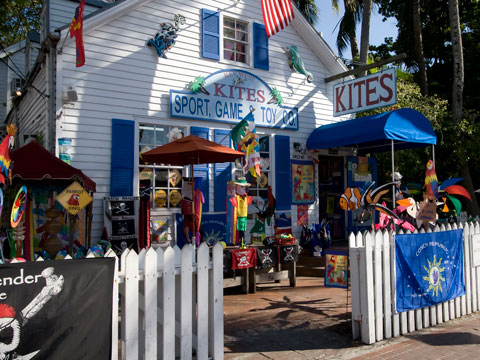 KEY WEST SHOPPING
Accessories,   Art,   Books,   Clothing,   Galleries,   Gifts,   Home & Garden,   Jewelry,   Music,   Specialty
Key West Shopping Guide
Shopping in Key West is the absolute best! From countless numbers of shops, boutiques and galleries to fine hand crafted jewelry. Search for treasures in Key West without having to get wet! Key West shops carry anything and everything that you can think of. Did we mention hand rolled cigars? Whether your looking for clothes, food, art, toys, or objetcs for your garden you're certainly going to find it in one of the many Key West stores. Many of theses shops offer locally made products that can't be found anywhere else in the world like The Key West Jam Shack Yukata! These quality products reflect the history and heritage that has made Key West so very special. Make your family and friends jealous by bringing home your own little piece of Key West!
Don't  forget the Key Lime Pie!!!
KeysTV.com provides the largest selection of Key West and Florida Keys Shopping information anywhere! You'll find shopping info about Accessories, Art, Books, Clothing, Gifts, Souvineers, Hand Rolled Cigars (not from Cuba), Jewelry, Home and Garden and Specialty items.