Islamorada FL Information. Flordia Keys Vacations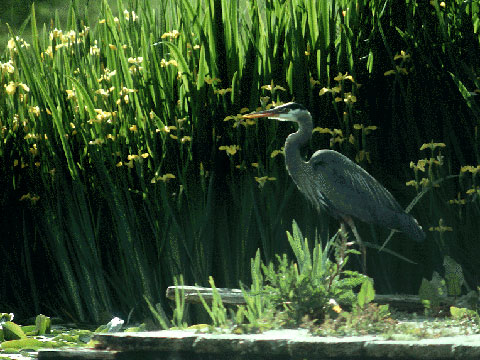 Accommodations,  Arts,  Attractions,  Boating,  Diving,  Entertainment,  Events,  Family,  Fishing,  Living,  Real Estate,  Restaurants,  Shopping,  Transportation,  Watersports,  Wedding,  360° Tours
Islamorada Information in The Florida Keys
Islamorada, or "Village of Islands" is an incorporated village located in Monroe County, Florida, on the islands of Lower Matecumbe Key, Upper Matecumbe Key, Windley Key and Plantation Key in the Florida Keys. Islamorada is nicknamed the "Sport Fishing Capital of the World!" by residents and visitors alike. The small village was incorporated on November 4, 1997. Before this date, Islamorada was considered to be on the island of Upper Matecumbe Key.

As of the 2000 census, the complete village had a total population of 6,846. As of 2004, the population recorded by the U.S. Census Bureau is 7,033.[1].
The name "Islamorada", meaning "purple island", is derived from early Spanish explorers in the area. Its pronuciation has been Anglicized to aisle-a-more-AH-dah.
Islamorada was impacted almost directly by the Labor Day Hurricane of 1935, causing 423 deaths.
Islamorada is home to the Florida National High Adventure Sea Base of the Boy Scouts of America.
Geography
Islamorada is located at 24°56′9″N, 80°36′49″W
According to the United States Census Bureau, the village has a total area of 18.8 km² (7.2 mi²). 18.4 km² (7.1 mi²) of it is land and 0.4 km² (0.1 mi²) of it (1.93%) is water.
Islamorada is located approximately two hours easy driving time south of Miami Beach and approximately two hours driving time north of Key West.
Demographics
As of the census of 2000, there were 6,846 people, 3,174 households, and 1,853 families residing in the village. The population density was 371.8/km² (962.5/mi²). There were 5,461 housing units at an average density of 296.6/km² (767.7/mi²). The racial makeup of the village was 96.84% White, 0.45% African American, 0.22% Native American, 0.61% Asian, 0.09% Pacific Islander, 0.79% from other races, and 0.99% from two or more races. Hispanic or Latino of any race were 6.72% of the population.
There were 3,174 households out of which 17.9% had children under the age of 18 living with them, 50.2% were married couples living together, 4.9% had a female householder with no husband present, and 41.6% were non-families. 32.3% of all households were made up of individuals and 8.9% had someone living alone who was 65 years of age or older. The average household size was 2.10 and the average family size was 2.63.
In the village the population was spread out with 15.5% under the age of 18, 4.5% from 18 to 24, 27.5% from 25 to 44, 35.6% from 45 to 64, and 16.9% who were 65 years of age or older. The median age was 46 years.
The median income for a household in the village was $41,522, and the median income for a family was $56,118. Males had a median income of $31,339 versus $25,670 for females. The per capita income for the village was $29,519. 6.9% of the population and 3.5% of families were below the poverty line. Out of the total people living in poverty, 7.0% are under the age of 18 and 4.5% are 65 or older.
Shopping
A large portion of thethought behind the incorporation of the Village was a proposal to place a fast food McDonalds on Upper Matecumbe Key, considered to be "downtown Islamorada". This spurred incorporation and fianlly led to the passing of an ordinance which set strict limitations on the size and type of formula retail and restaurant establishments located in the Village. Recently, a Federal judge ruled that the ordinance violated the Commerce Clause of the US Constitution, despite an earlier Federal judge's ruling that found that the ordinance did not violate the Commerce Clause. The ruling could be helpful to many developers and land owners supporting it. They will receive the added value that they desire for tourists passing through the village. The ruling could also be detrimental to long-time residents who believe that part of Islamorada's community character is the lack of a facade on US 1 like those found in Marathon, Key Largo or Florida City.
More Information about The Florida Keys
Key West Florida Travel Information
More information about Key West Florida including Key West Accommodations, Key West Arts, Key West Attractions, Key West Boating, Key West Entertainment, Key West Events, Key West Family Vacations, Key West Fishing, Key West Restaurants and Dining, Key West Watersports, Key West Wedding and more information about Key West.
Islamorada Florida Travel Information
More information about Islamorada Florida including Islamorada Accommodations, Islamorada Arts, Islamorada Attractions, Islamorada Boating, Islamorada Entertainment, Islamorada Events, Islamorada Family Vacations, Islamorada Fishing, Islamorada Restaurants and Dining, Islamorada Watersports, Islamorada Wedding and more information about Islamorada.
Key Largo Travel Information
More information about Key Largo Florida including Key Largo Accommodations, Key Largo Arts, Key Largo Attractions, Key Largo Boating, Key Largo Entertainment, Key Largo Events, Key Largo Family Vacations, Key Largo Fishing, Key Largo Restaurants and Dining, Key Largo Watersports, Key Largo Wedding and more information about Key Largo.
Lower Keys Florida Travel Information
More information about Lower Keys Florida including Lower Keys Accommodations, Lower Keys Arts, Lower Keys Attractions, Lower Keys Boating, Lower Keys Entertainment, Lower Keys Events, Lower Keys Family Vacations, Lower Keys Fishing, Lower Keys Restaurants and Dining, Lower Keys Watersports, Lower Keys Wedding and more information about Lower Keys.
Marathon Florida Travel Information
More information about Marathon Florida including Marathon Accommodations, Marathon Arts, Marathon Attractions, Marathon Boating, Marathon Entertainment, Marathon Events, Marathon Family Vacations, Marathon Fishing, Marathon Restaurants and Dining, Marathon Watersports, Marathon Wedding and more information about Marathon.